Frequently asked questions
Class Information
What is the best class for my child to attend?
---
All of our classes are divided into age groups, to see our current timetable, just click on "Timetable" above and choose the age group that they fit into.
---
Do you have space for my child?
---
In short YES! We operate an ongoing enrollment, so new students can join us at any time, not just at the start of a term. There are times however when we may delay a new student joining a particular class if the current students are at the end of working on an existing routine. We wouldn't want a new student to join and just sit and watch without being able to join in, so it's always advisable to contact us and reserve a space, that way we can advise of the next available date to attend.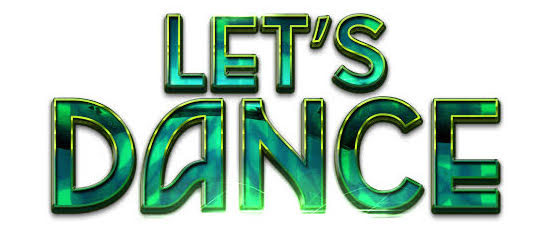 ---
What is Street / Commercial Dance?
---
Street Dance and Commercial Dance are basically one and the same. A form of dance that originates from the the streets of New York, outside of the Dance Studios. As time has passed, so many forms of Street Dance have emerged and they continue to do so, given that these styles are so often seen in Commercial Music Videos and in commercial media, the umbrella term "Commercial Dace" is now commonly used to describe it.
---
Where are you based?
---
We are based in our very own purpose built dance studio called "Pulse Performing Arts", located in the heart of Aintree, L9. The easiest way to find us is to head to the Jacobs Factory on Long Lane Aintree, directly opposite it you'll see "Big Padlock Self Storage", just enter that site through the main gates and our studio is down on the left hand side. For more info and a map just check our "Contact" page above.
---
What is "Flips 'n' Tricks"?
---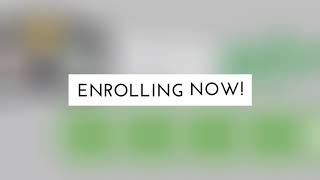 Coached by our own acrobatics teacher, this class is perfect to get kids flexible and flying, students are grouped by age and ability so it's ideal for all ages 4 - 10 & 10+. From a basic forward roll to Backflips and tumbling, we have our own specilist equipment to ensure a safe and fun way to learn.
---
How do i join?
---
To join in any of our classes as easy as 1.2.3 1. Decide which class you'd like to attend, if you're unsure which is the best option, don't worry just ask us. 2. Call, Email, Message us on Facebook or fill in the contact form on here letting us know you'd like to come along. We'll advice you of the best day and time to come. 3. Come along to the studio, fill in our registration form, under 16s must be accompanied by a parent or guardian to complete the form on their behalf. YOUR'RE IN!
---
What do they need to wear?
---
Probably our most frequantly asked question of all! Here's a little list of "do's & dont's" when it comes to appropriate dance wear. All students will be required to wear our AJ Dance uniform once they have attended for at least 1 month. Our uniform is stylish, relaxed and comfortable. Just check out the shop here on our website to buy anything you need!
For a students 1st month then we suggest: Leggings, Jogging bottoms or Tracksuit bottoms are all ideal options to wear. Pair these with either a T-shirt, Hoodie, Vest Top or similar and either Trainers or Pumps on thier feet and you're all set! Jeans, Dresses, Skirts or Shorts aren't suitable for our classes. Dancers need to be able to move freely and comfortably without restrictive clothing. Likewise, boots, sandles, or "school shoe" types aren't appropriate to wear. Hair should be tidy and out of their face, a bun in not required though for our classes. If you're still unsure, just ask!
---
Can boys join?
---
YES! Boys are always welcome in our classes, in fact we have boys in all of our age groups from Mini's right up to Seniors! With the rise in popularity of Street Dance, more and more boys want to learn, plus given our Prinipal is male, it sets us apart from the majority of other dance schools where some boys may feel out of place with a female teacher and a class with only girls.
---
---
Other information
How do I pay for classes?
---
Classes are paid for on a "by the class" basis for a students 1st month. After this point, all class fees are payable in advance at the start of a students 1st class of the month.
All students will receive an invoice for the upcoming months fees via email to thier registered email address. Fees are always paid monthly, not termly, weekly or quarterly. We accept Cash, Bank Transfer and all Major credit & debit cards, for your convenience we also accept contactless payment via card or mobile phone with GooglePay, ApplePay & SamsungPay.
---
Do you offer other styles of Dance class?
---
Here at AJ Dance, we are dedicated solely to provided the best Street Dance classes available! However, the best dancers are versatile dancers and we encourage our students to train in as many styles as possible. To avoid any conflicts of interest, we permit our students to attend other styles of class at our Studio with Starmakers Theatre School. Starmakers offer classes in all forms of Classical Dance, from Ballet, Tap & Modern to Contemporary and Lyrical. All Starmakers classes are held at our Studio "Pulse Performing Arts". For further details on available classes in these styles please contact Miss Catherine via the Starmakers Facebook Page.
---
Can I hire your studio?
---
Our studio is availble to hire whenever classes are not in process. Current availability is generaly: Weekdays 8:00am - 3:00pm Weekends 2:00pm - 8:00pm These vary on a weekly basis so please contact us with any availability enquiries.
---
---